Working in customer service for many years and becoming a nursery assistant it is drummed into us about #effectivecommunication and it is important because the customer isn't able to see what I am looking at and vice versa, especially when you have to speak to customers over the telephone.
You have to be clear and precise so they can understand what I need for them to do and I at the same time need to understand what they need help and support with.
When it comes to our own children, we can often get lost in translation and have #communicationbreakdown and can lead them and us feeling frustrated.
Henry (check out my previous blog: When times are tough) has had some behaviour issues, and from speaking with his teacher on Friday as it was his parents evening for him, she thought it was because he feels a bit overwhelmed with the new structured learning that the children have to do now they are in year 1, and he was struggling with this.
In the previous year at school in Keystage 1 (early years) it was a lot of learn and play rather than sitting down doing lessons, and Henry finds it hard to sit down for a long time and has to have intervals where he does some form of physical activity so his one to one teacher, will take him outdoors or in the hall (when raining) to play ball.
This is only for a certain amount of time, but helps him with each transition and doing different activities throughout his day. We have implemented this at home too.
The areas I have been working on myself:
Mine and my husband's own behaviour, as this can have an effect on our son too, and so we are making sure we are more polite to each other and practice kindness and consideration. Parental relationships with each other can effect our children if not careful so it is important you build on your own relationship aswell as the relationship with your child
Our communication, my husband and I are on the same page and we both have the same intentions, and we both follow the routine we have and support each other.
The way we communicate with Henry, so making sure we give clear simple instructions and have him say what he would like to do and what is upsetting him. Try and avoid the word "No" and give him choices and options.
Getting our son's input is so important as the more involved he is the more he can become independent and make choices and decisions by himself.
Creating fun games, and worksheets and activities for Henry to learn at home and at the same time allowing him time out to play and do other activities such as screen time, watching TV or his tablet or play ball.
Getting behind at school and building skills 
This is not comparing my son by any means to other children, but he is behind the other children in his class and we don't want him to feel excluded because of that, so the more we can help and support his learning through effective communication and helping him make choices, the better it will be for him so he will eventually catch up.
He does attend some of this sit down sessions in his class but not for very long because he can become disruptive.
I know this will help improve his behaviour aswell, because at the moment where he is having one to one time at school whilst the other children are sitting down and learning, it is effecting his social skills with the other children in his class, and this in turn has changed his understanding of how to respond correctly and play with other children. To help this the school has now had Henry to return back to the early years classes on some days to get that interaction still.
Focus on what they can do not what they can't 
When communicating effectively, try and focus on what they can do rather than what they can't, and say to them for example when Henry has a strop about doing his homework "You can have your ball when you've had your treat and done your homework".
He can still be defiant but I see from observing him, that he will think about this, so allow time for it to sink in and then he will sit on the sofa whilst we do his homework. The treat by the way is for if his has walked nicely to and from school and behaved at school and is a snack of his choice.
You don't have to shout to get your point across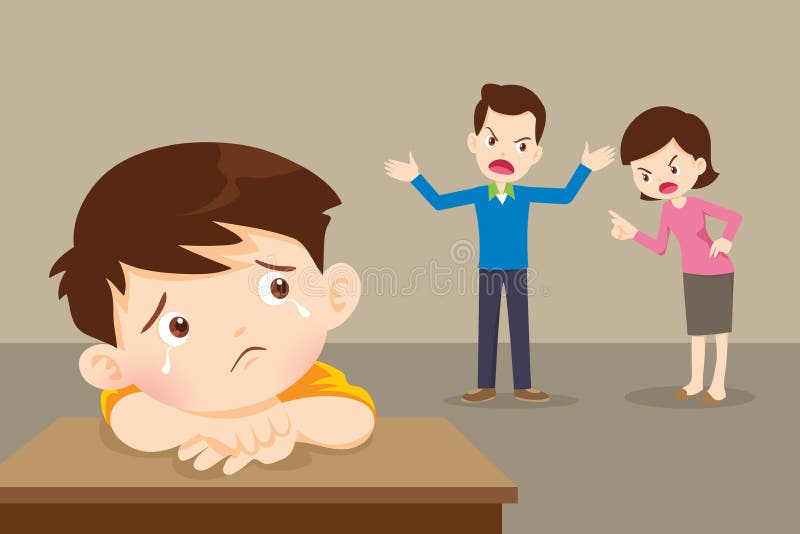 The other communication behaviour I have stopped doing now is stop shouting and it has made me aware of my own voice when telling Henry something, as when I feel I am on the verge to shout, I take a deep breath steady my voice and then continue to talk. When I have shouted all that has happened is, Henry has just laughed and not taken me seriously at all and then I have gotten into having a tantrum myself. So instead I stay calm and say this is what we have done, now we are doing this and then you can do that, and it seems to be having a more better effect.
Also when Henry has misbehaved or about to kick off, I get to his level, so crouch down and hold his arms or shoulders gently and say "Henry look at me please" and then spoken to him keeping my language simple to help control him control his behaviour and not kick off.
I will say things like:
"You must behave at school and be nice to your teachers"
"Be kind, with kind words and say please and thank you"
"Listen to the teacher and do as they say otherwise they won't play"
"When we don't behave it makes us sad" and show them a picture of what sad looks like (I talk more about visual communication below) and I say "When we are good it makes us all happy" and again show them what happy is by making a visual reference.
Honestly it really helps
Using the naughty step and time out 
The naughty step never worked for me as we didn't really have a step to do this on, so what I did instead was use a corner of the room or take him to his bedroom and say "Now calm down and then we will talk" and when I did this, it had a better response and he would calm down and we would go over what he did, and why it was wrong and then got him to say sorry, to then continue our day without bad behaviour.
Releasing a child's unused energy
My son is full of energy and watching a TV program the other night called the "Britain's naughtiest nursery" and there was a little boy like Henry, who would lash out and what they realised, the nursery nursers watching this child was that it was due to having so much energy, he didn't know what to do with himself. So what they did to help this, they had the dad help the mum by helping his son use up his unreleased energy by bouncing him on this big large bouncy ball, and it meant that the mum could have a break, the son got to spend some fun time with dad and allowing the dad and little boy to bond a lot more.
A lot of the time when kids lash out its their way of either getting frustrated or because they are trying to communicate to you, because they want to play more or want more interaction. Many kids have a lot of energy that they need to get rid off. So now I will get Henry to do extra activities at home to help use up his energy which in turn helps him eventually to relax and control his behaviour a lot better.
Love and understanding 
Showing them love and understanding rather than getting annoyed with your child can have a massive effect and really helps them to calm down and say what they need to get off their chest better. Kids get insecure and overwhelmed like we all do and need reassurance and understanding so give them that time. Plus when they do a new skill, say a new word or do something like put their plate away or said thank you, give them praise as this will help them to see what is good behaviour and what is not.
Avoid criticism and blame, as this can really effect a child's confidence and be frightened of making mistake. They will get things wrong its part of their learning and putting them down will not help them. Build on their strength and weaknesses and remember that they won't be good at everything, but acknowledging their efforts will help them to build further knowledge and understanding of what they can do and what they need to work on.
Visual Communication
Another way to help with effective communication and decision making is by using flash cards, so they can point to the toilet sign for example if they need the loo, or they feel sad or happy.
These are also good for you too to show them that you are happy or sad. A great way to see that when they are good it makes us all happy and when we are bad, it makes us sad.
These are good, which I am going to use more of aswell for showing them what they just did, what they are going to do now and what they will be doing next, because often enough a child wants to focus on one thing, but by doing this, this will help them prepare for each step and will get them to transition from one activity to another or go from one place to another.
Listening to our children 
Always listen and don't interrupt them. Their language may not be clear as of yet but it is important that you listen, because this can lead to a child getting frustrated and have a tantrum, when all they want is to talk to you, even if it is gibberish at first, it's still language. Repeat back what you think they have said, example "So you want to have this" and show them so they can tell you "Yes" or "No" and if they didn't get it right first off, teach them word by word of how to say what they want to say instead of cutting them off.
Keeping language in simple terms 
When I was a football coach, which now was many moons ago, the amount of times I would witness parents especially, now not being sexist but true, dads, talking to their children in football talk was unbelievable and the child ended up being more confused than they were before.
My advice, avoid this like the plague, as all it does is confuse the hell out of them, especially at the age between 6-7 when all they want to do is play football and that's it.
You can use simple words like e.g:
"When we pass a ball we kick it like this" and show them
"Always share the ball, like this" and do. If you start hogging the ball doing kick ups showing off, so will they.
Kids copy what we do so be aware
This can have good and bad consequences, as they pick up on good behaviour from us and characteristics and reactions, but they can also pick up on our bad habits and behaviours too.
Kids copy and is another way of how they learn, so do be aware of this when carrying out effective communication and when it comes to making choices.
I really hope this has given you some tips and tricks and I please let me know of good effective communication techniques and how you have gotten your kids to make decisions. I would love to hear. You can leave a comment below.
I have come across a couple of good websites and a blog post which is related to my topic of #effectivecommunication and getting kids to make decisions, see below:
You can keep up to date with all my blog posts on this site and my others by clicking the "Follow" button below.
The other sites I write blogs on are:
https://theparentingadventuresthebirthofmyson.wordpress.com
https://www.carriesrealworld.com/
https://everydaylivingandlifestyle.wordpress.com/
https://sportsandfitnesspassion.wordpress.com/
https://everyonecanbuildacastle.com/
Many thanks for reading,
Carrie X
P.S: You can also add comments on my Pinterest and social media pages too (see below)
Facebook:
https://www.facebook.com/carriesrealworld/
Instagram:
https://www.facebook.com/Carries-Everyday-Living-and-lifestyle-261704010959953/
https://www.facebook.com/czavonuk/
Twitter: