BLOGMAS DAY 9!
We tell our kids not to lie, yet we lie to our kids every year.
I was inspired by a friend who said exactly this on Facebook, because she was confused as a child at Christmas because like I was told, NEVER TO LIE BECAUSE IT IS WRONG, we lie to our kids every year around this time.
The story behind Father Christmas came from a man some years and years ago, called St Nicholas who wanted to give children gifts in his local neighbourhood, but it still came from someones imagination and fantasy, to develop the story of Christmas and make Santa the man he is today.
HE IS THE ONLY CHARACTER ASWELL AS THE TOOTH FAIRY, WHO CAN GET AWAY WITH BREAKING INTO FAMILY HOMES AT NIGHT, HAVE FREE MILK OR PERHAPS A GLASS OF SHERRY AND A MINCE PIE, LEAVES GIFTS, HAS A SET OF REINDEER ON THE ROOF AND ONLY WORKS ONE TIME OF THE YEAR!

GOOD OLD SANTA CLAUS IS LIVING THE LIFE!
Here is a great video on Youtube that you can share with your children, sharing The Story of Santa Claus.
Keeping the fantasy of Christmas alive is a great way to help our children with many skills and encourage them to learn as they have fun:
Helps use their brain and imagination to create good and positive things, and everlasting memories
This in turn can help with their writing skills and concentration
Learn life skills by helping with the Christmas food, errands and tiding
To give to others less fortunate than them, and share their love and learn about love
Reading and making new discoveries
Taking turns, thinking, making good choices and working as a team, when playing festive games or sharing toys, building Lego for example
Social skills and having lots and lots of fun
We mustn't forget even if you are not religious the real truth behind why we celebrate Christmas and what it is about, so they can make up their own mind if they wish to believe it or not.
If you don't want to give them a bible then tell them briefly:
"It started a long time ago before you were born, a little boy called Jesus was born in Bethlehem and were given gifts by three kings and was the son of God.
There are many illustrations now that has information about the real story of Christmas, see link:
http://www.freebibleimages.org/illustrations/christmas-jesus-birth
The one thing that has worn thin with my son and from saying it to other children,
"If you are not good Santa won't be coming this year".
My niece even gave me a look as to say: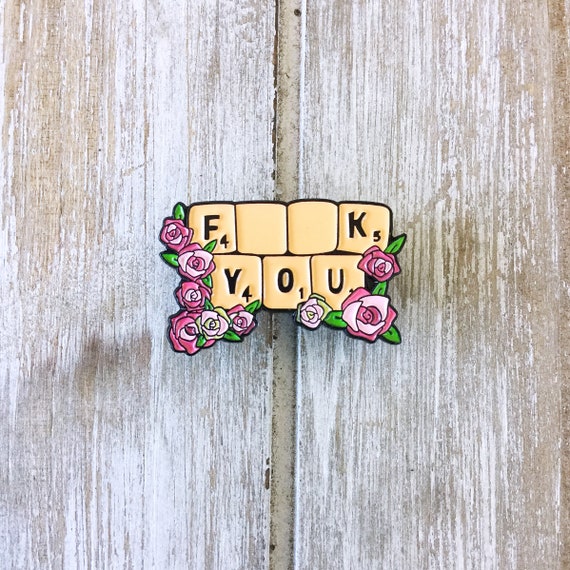 Without even saying a word.
They no for a fact that this isn't going to happen, because REALLY! ARE YOU GOING TO NOT LET THAT CHILD OPEN A GIFT WHEN THEIR SIBLING IS? CAUSE NOT, WHY? BECAUSE GUILT SETS IN AND OF COURSE ITS CHRISTMAS A TIME OF GOODNESS AND CHEER, NOT MATTER WHAT THEY HAVE DONE!
Learning the triggers of a tantrum can help detonate them and stop them.
Triggers:
Crossed arms
Look of defiance
Straight wide open eyes
Selective hearing, "Pretending that they can't hear you when you know they can and did hear what you said but carries on as if nothing was said"
Turn their back
Stamp their feet
Bite their hand in frustration
Pull at their hair
Turn limp as if suddenly they body had gone floppy grounded to a halt, so even if you try to pick them up, you can't and they are alive and well, but won't move and inch
Detonate:
Grab their attention immediately to something else that you know will keep them happy and you, before they can start making a fuss. I do this when out and having a coffee if there is a dog for example as often Henry won't leave them alone or want to leave the shop, I will take his hand, put his coat on at the door, go outside and instantly he has forgotten about the dog
Kids will often do the opposite to what you expect and you can do the same when they look like they are going to kick off. Now if Henry begins to chuck stuff around, I will not make conversation, because usually that's what he wants and can make things worse, and then I can end up having a tantrum too, but calmly pick up the cushions, not making eye contact and continue on with what I was doing,without paying him any attention. He will then, either start to do something more constructive or come over to me looking foolish and as if to say "Why aren't you saying anything or watching me?" and calm down. I know they say, and I have watched Super Nanny not to do this because it is ignorant parenting, but what I have learned is that kids love it AS MY SON WILL USUALLY LAUGH WHEN I HAVE DONE THIS, when you threaten to take their toy away or taken them to their room with gritted teeth, because they can see it as a signal to cause more mayhem. So when I don't speak or make eye contact, concentrate my focus elsewhere, he will then come over to me, so he stops causing havoc so then I have gotten him to stop without saying a word, grabbed my attention, and then I will say "Have we finished? Are you ready to behave?" and then he is ready to listen and be good for the rest of the day
If they don't want to take turns or they like my son did the other day when we were playing connect 4 rush trying to put a counter one by one before I have had a go, I will take it out of his hand or "STOP DEAD" and saying clearly, "I'm going to have my go and then you can go next" "Remember its my turn". You do have to control your voice which I am trying my hardest to do, as kids will test you, but LAY DOWN THE RULES. They have to make it fair because you don't want them being excluded by children playing games because they aren't giving other children a chance
Christmas is a time of cheer but also a time for many kids to destroy rooms and toys, and "ANOTHER LITTLE WHITE LIE" and to help remember those Elfs you have around your home this time of the year, use them with a a sign say "BE GOOD OR I WILL BE GONE" and read it out to them so it is clear that if they aren't good, the good old Elf will say goodbye EARLY.
So I hope this has helped, please make sure you check my other posts on this site and my posts on the links below, and I will blog again tomorrow:
https://www.carriesrealworld.com/
https://everyonecanbuildacastle.com/
https://everydaylivingandlifestyle.wordpress.com/
https://theparentingadventuresthebirthofmyson.wordpress.com
https://sportsandfitnesspassion.wordpress.com/
Many thanks for reading,
Carrie X.
P.S: Please check out my Pinterest and social media pages:
Pinterest:
https://www.pinterest.co.uk/carriesrealworl/
Social media:
https://www.instagram.com/cazzasrealworld/?hl=en
https://www.facebook.com/carriesrealworld
https://www.facebook.com/Carries-Everyday-Living-and-lifestyle-261704010959953/
https://www.facebook.com/czavonuk/
Twitter